He's just a kid (literally)…
And he made his first $500 in 48 hours with just one of the income streams (#2) inside of my Multiple Income Funnel marketing system.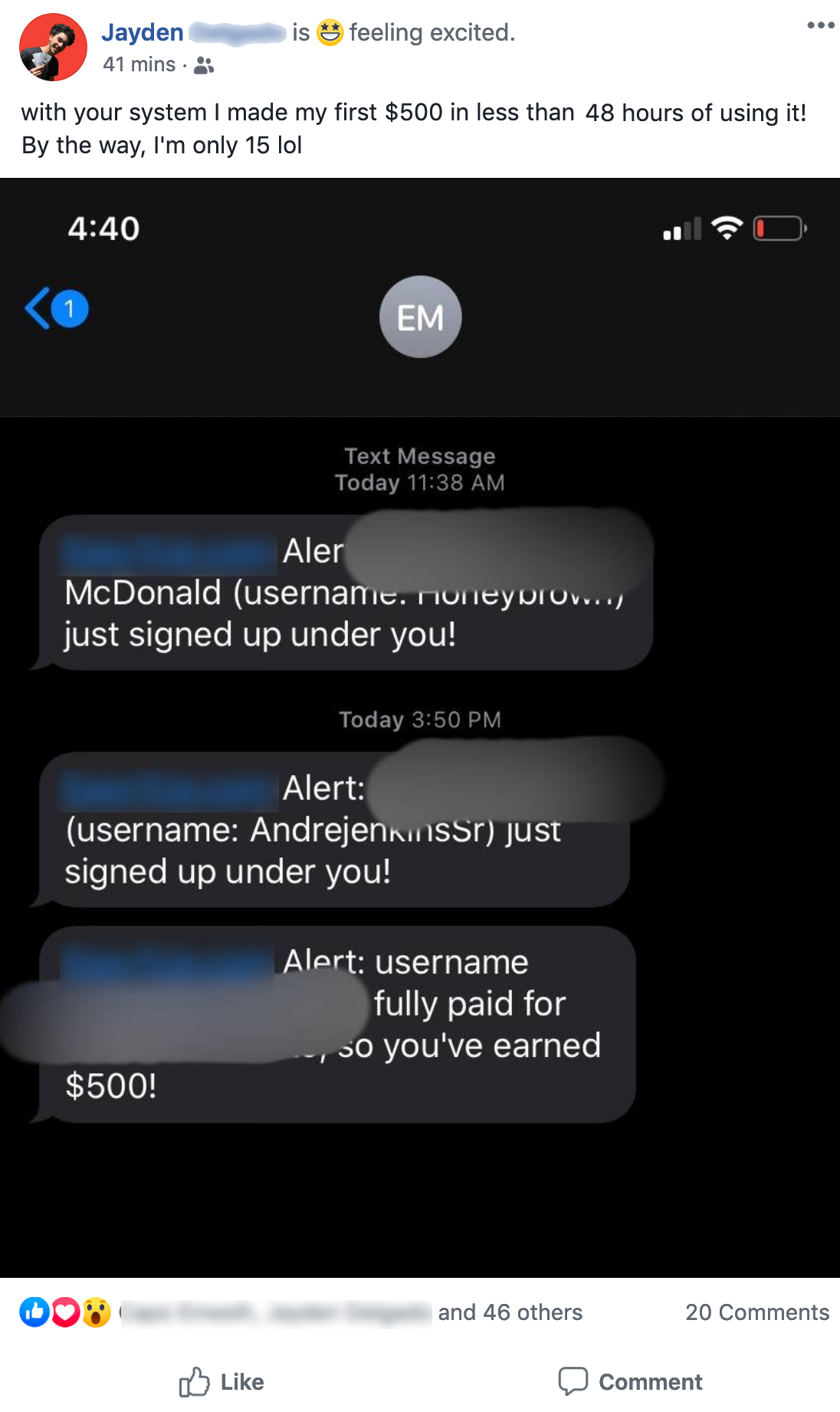 His name is Jayden and he lives in Pennsylvania.

His father also happens to be a member of my system and he asked his dad if he could do "what he does" (marketing) to save up for a car when he gets his driver's license in just a couple of years.

Being the son of a marketer, he saw the big potential in affiliate marketing and shared the system with his Facebook and Instagram friends.

If you ever heard the phrase…

"This is so easy a child could do it", this is 100% TRUE in the case of my system.

Grab your piece of this money-making action here before the price goes up.

Go HERE*

-Dennis

P.S. Seriously, if a kid could do this then what's your excuse for not giving it a try?